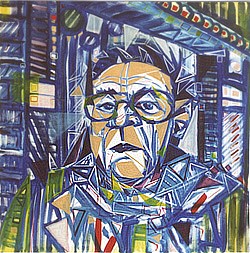 click here to view larger image


When I Painted Over the Beginning of Hidde van Schie's Painting
oil paint, cotton canvas
80 x 80 cm
2001
collection E.R.M. van't Zelfde

My friend Hidde and I wanted to make a painting together.

At that time, Hidde was making distinct portraits of men.

One day he came into our atelier with a canvas on which he had already done the underpainting or sketch for a new work.