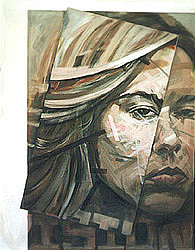 click here to view larger image


Near-Sighted
oil paint, cotton canvas
1 x 1.25 meter
1999

This is all painted on one canvas.

There are no separate pieces tied to the work (as in some of the other paintings).

The white border on the top and left are also the canvas.